Leather Cessna 150 Seats
I received my two leather seats a couple weeks ago and I was really
surprise of the quality and the ease of installation. The fit was just
perfect (thanks to daniel who requested extra pictures of my old seats) and the craftmanship is the best money can buy. Very, very please with
the result!
Would recommend to anyone
I ordered and received two fabric seats. They were very good quality and they are very comfortable. The clip on pocket is well made and really
handy. Daniel was very good to deal with and even called to make sure on some details. I am happy I decided to go with these seats and I would
recommend these seats to anyone.
3-4 hour flights
The seats made for my 170A are the best I have sat in. I'm an A&P and sit in a lot of aircraft during the year, I can tell the difference in comfort between stock and Sport Aircraft Seats. I have flown my plane from Alaska to Idaho and very comfortable during long 3-4 hr flight legs. As an A&P I.A. the ability to quickly remove cushions to better inspect seat frames for otherwise hidden damage is a great benefit. My seat's have been in my plane for 8 years, and i've had no issues with them at all. They still look brand new!!!
Great Company to Work With
Great company to work with, no hardcore sales pitches, they are very
adept at International Shipping, and the quality of work is the finest
Ive ever seen. I ordered all cloth, (because of the Canadian weather)
and they are extremely tough, durable and have by far exceeded my
expectations!! Glen (Bruno) Bradley, Cessna 175-C, C-GLCC.
Cessna 172 Seats
Absolutely beautiful seats, delivered fast, with great instruction video. 

Of all the hard work I did in redoing an extremely tired 172, the dang
seats (which took the least effort) got the most positive comments.
C-172M
The service is great.  Got the seats installed with NO issue.  Very easy.  They look great and are very comfortable.  C-172M
Our products in real life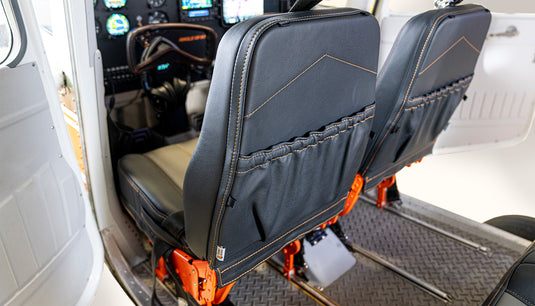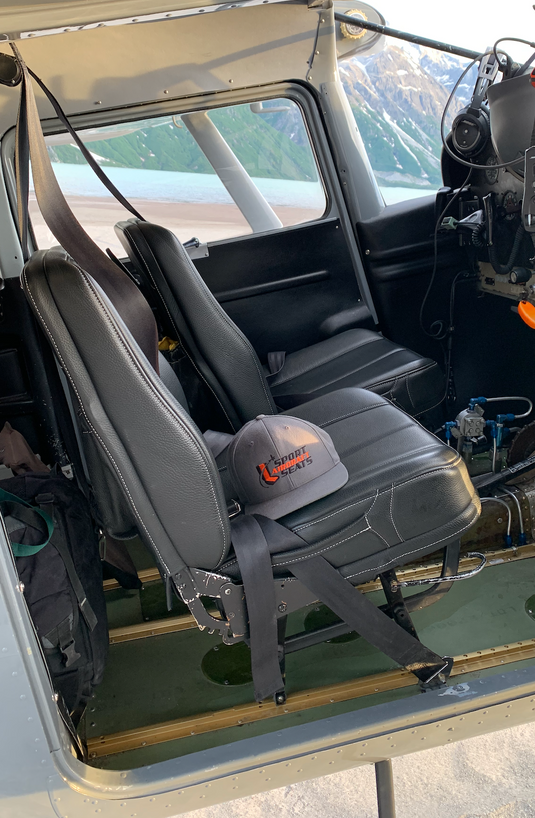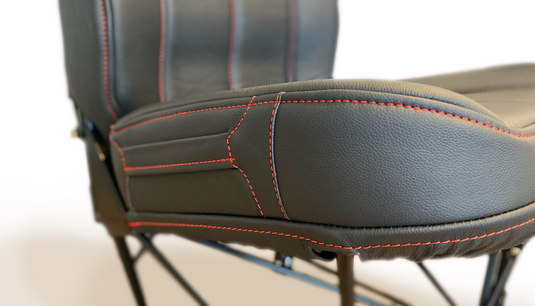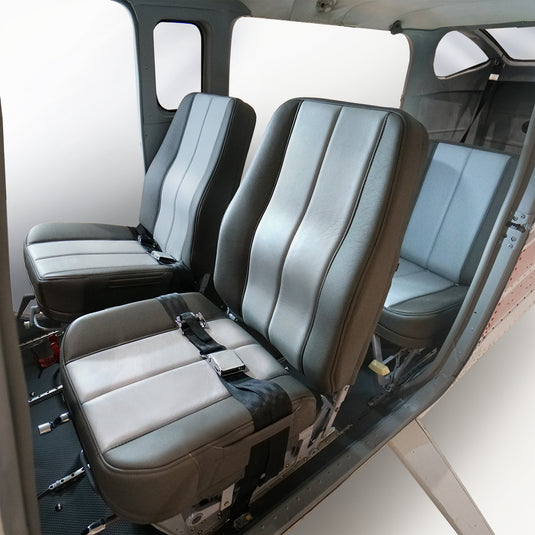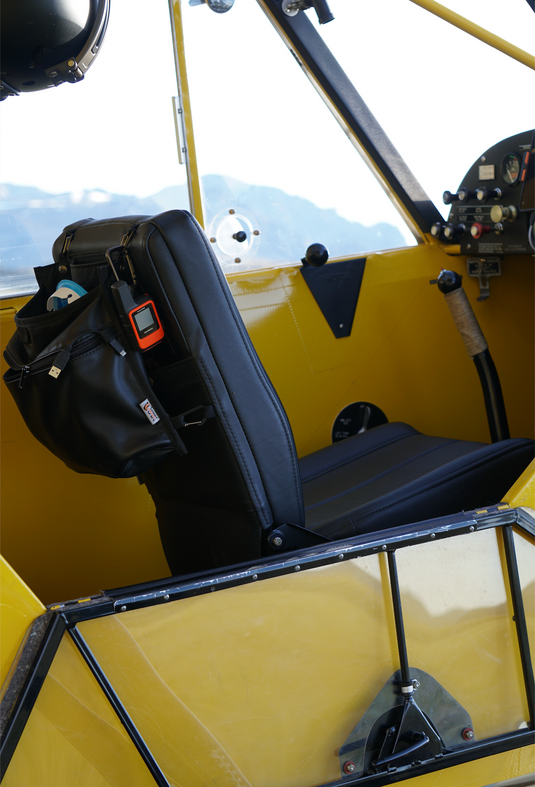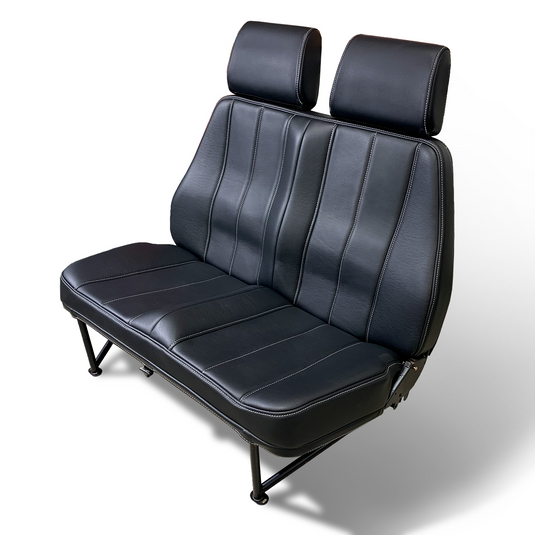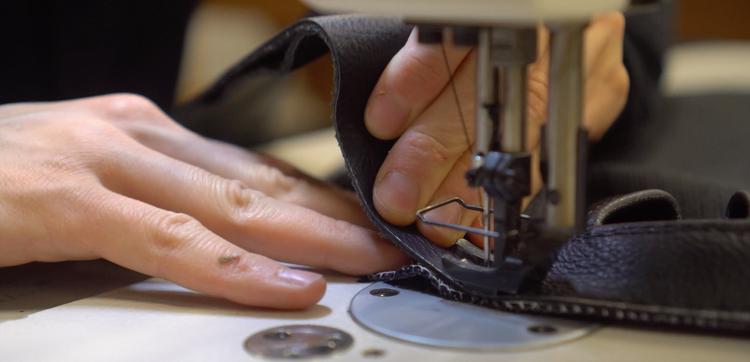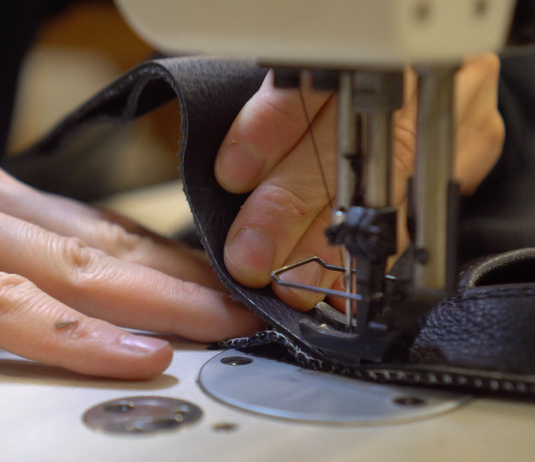 MATERIALS
Our seats are made from the highest quality materials. All materials tested and pass FAR 25.853, 12 second vertical burn test. Paper work included with seats.
COMFORT GUARANTEE
With our comfort guarantee you can have peace of mind that your seats will give you hours of flying free from distractions and discomfort. Our ultimate goal is for you and your passengers to be able to focus 100% on the experience of flying and get to your destination feeling great.
ZERO DOWN TIME (ZDT)
You no longer have to ground your airplane in order to reupholster the seats. You can install our upholstery kits on your existing seat frames Quickly and easily with little to no skill.
INSPECTION AND SAFETY
Your seat frames just like every other part of your airplane should be inspected regularly. Traditional upholstery can hide nasty cracks and corrosion that can lead to your frames breaking at the most inopportune time. Our upholstery can be remove d and reinstalled in just a few minutes allowing for quick inspection of common fail points.